Support SITC
SITC offers a wide array of opportunities for corporate partners to engage with the Society and interact with members and meeting attendees alike. In addition to the SITC Annual Meeting & Associated Programs held each fall, SITC has expanded its educational offerings to include additional live events throughout the year.
Support SITC's Mission & Educational Programs
General Charitable Support
Support SITC's mission, goals and year-round activities through a general Society contribution.
Educational Program Support
Show your commitment to cancer immunotherapy education by providing an educational grant for any of SITC's programs, including the Annual Meeting, Workshop, Primer and Advances in Cancer ImmunotherapyTM regional programs.
Marketing Opportunities
Advertising
Keep SITC members and meeting attendees in the know about your company and products through placing advertisements in a variety of outlets, including program books, e-newsletters, registration bag inserts and more.
Exhibit Booths
SITC offers several exhibit packages to allow companies of all sizes a chance to have a presence at our Annual Meeting. For information on exhibiting at SITC 2016, contact development@sitcancer.org.
Individual Item Support
Individual items to support include program books, speaker slide presentation archive, meeting mobile app, Annual Meeting & Associated Programs WiFi and more. For more information, contact SITC Development. All individual item support requests will be considered.
Other Corporate Opportunities
Forward Fund
Gifts to the Forward Fund can be made through general charitable contributions, purchasing "Friend of the Society" badge ribbons to be worn at SITC 2015, or purchasing a CURE t-shirt. Learn more and make your donation here.
Young Investigator Activities
SITC emphasizes cultivating young investigators (early career professionals as well as students). By supporting one or more of the offerings for young investigators, you can help foster the future luminaries in the field and help provide education on cancer immunotherapy.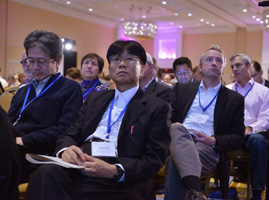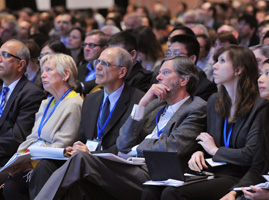 Save the Date!
Save the dates for SITC 2016!
November 9 – 13, 2016
Gaylord National Hotel & Convention Center, National Harbor, Maryland