Press
To gain access to any SITC educational activity, journalists and medical/science writers must register for the program and provide all requested information, as well as abide by SITC's media policies listed below.
To register for a SITC educational activity, including our many regional programs held throughout the year, download the press registration form and return it to the SITC office via email, fax or postal mail as noted in the document.
SITC Media Policies
All individuals that wish to register as press must complete and return a press registration form along with a copy of their press credentials. Press credentials will also be required onsite in order to pick up a press badge. No exceptions.
Those registering as press must represent editorial staff. Advertising or marketing representatives will not be registered as press.
After SITC receives the press registration form, it will be reviewed and is subject to approval based on SITC management's discretion.
Applicants will be notified within one week of approval.
Accepted applications will receive complimentary entry for that program (i.e. waived registration fees).
Submitting the press registration form does not guarantee receipt of a press pass, and press passes will not be granted to anyone whose principal purpose for attending our event is—in our judgment—for reasons other than covering the event working news media.
Photography and videography of meeting proceedings are not allowed unless prior written permission is granted by SITC.
Press wishing to obtain interviews and official statements on behalf of the Society must work with the appropriate SITC Staff member for scheduling with the appropriate representatives.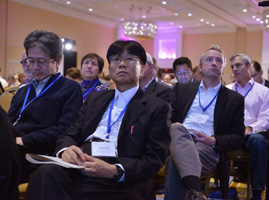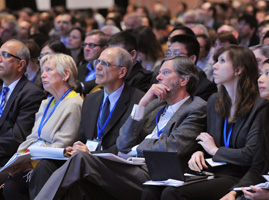 Save the Date!
Save the dates for SITC 2016!
November 9 – 13, 2016
Gaylord National Hotel & Convention Center, National Harbor, Maryland