Immunotherapy Patient Forum for the Treatment of Melanoma, Leukemia, Lymphoma, Lung and Genitourinary Cancers
November 7, 2015
8 a.m. – 1 p.m.
Gaylord National Hotel & Convention Center

Organizers
Organized in collaboration with the Global Resource for Advancing Cancer Education (GRACE) and the Melanoma Research Alliance (MRA).
Program Purpose
This forum educated cancer patients and their caregivers about the latest advances in immunotherapy treatment. Leading experts in the cancer immunotherapy field presented on how immunotherapy works and explained the latest treatment options available now and on the horizon.
In addition to general didactic sessions, the forum included specific breakout sessions that covered the unique issues facing melanoma, leukemia, genitourinary and lung cancer patients. Given the recent advancements in the field, the goal was to spread awareness and educate patients about immunotherapy treatment options – empowering patients to be actively involved in all levels of their care.
Presented by
Advocacy Partners
| | | |
| --- | --- | --- |
| | | |
| | Melanoma International Foundation | |
The Immunotherapy Patient Forum for the Treatment of Melanoma, Leukemia, Lymphoma, Lung and Genitourinary Cancers was supported in part by grants from Amgen; Bristol-Myers Squibb; Genentech; Novartis Pharmaceuticals Corporation; Pfizer/Merck KGaA; and Prometheus Lab, Inc.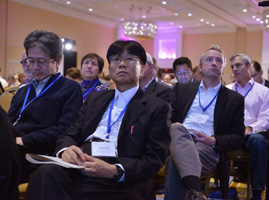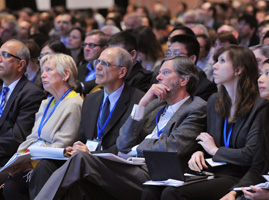 Save the Date!
Save the dates for SITC 2016!
November 9 – 13, 2016
Gaylord National Hotel & Convention Center, National Harbor, Maryland