Early Career Scientist Activities
SITC is dedicated to cultivating the next generation of cancer immunologists and immunotherapists. Young investigators (early career professionals and students) were encouraged to take advantage of tailored education offerings and unique social opportunities while at SITC 2015.
Meet-the-Expert Lunch
Thursday, November 5, 2015 | 12:30 p.m. – 1:30 p.m.
The Meet-the-Expert Lunch focused on unique issues related to the career development of early career scientists. Following an introductory presentation on transitioning into careers, well-recognized leaders in the field facilitated roundtable discussions and answered questions on particular areas of interest.
Get more information, including a list of table topics, educational objectives and the intended audience, here.
Get Involved with SITC
SITC provides students, fellows and young investigators with the following opportunities to become involved and have a voice within the Society:
Early Career Scientists (ECS) Committee
The ECS Committee's mission is to promote career development and provide access to the support and resources early career scientists need to succeed. To achieve this mission, the ECS Committee partners with SITC leadership and uses their knowledge and expertise to address the needs of early career scientists in the fields of immunology and biological therapy.
Members of the ECS Committee include students, post doctoral fellows-in-training and early career professionals in academia, industry and regulatory agencies. ECS Committee members participate in many activities and continually seek opportunities for early career scientists to advance SITC's mission and programming. Get more information about the ECS Committee here.
Committee Involvement
Early Career Scientist representation is integrated throughout the breadth of SITC committees and task forces, thus offering opportunities for young investigators to influence progress in the field of cancer immunotherapy through service to the Society.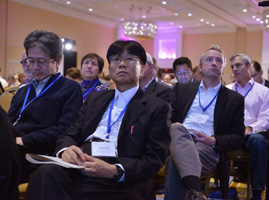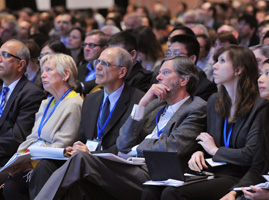 Save the Date!
Save the dates for SITC 2016!
November 9 – 13, 2016
Gaylord National Hotel & Convention Center, National Harbor, Maryland