Biomarkers in Cancer Immunotherapy: Oasis or Mirage?
November 8, 2015
9:30 a.m. – noon
Gaylord National Hotel & Convention Center

Organizers
Organized in collaboration with the SITC Annual Program Committee and the SITC Industry Committee
Program Purpose
The use of biomarkers to select patients for treatment is becoming increasingly important in cancer treatment, especially as they relate to cancer immunotherapy. However, the biology surrounding biomarkers for cancer immunotherapy is complex, and it is often difficult to take data from clinical outcomes and translate them into practice. Along with multiple PD-L1 diagnostic assays with differing results, these points of contention have led to dilemmas and confusion within the cancer immunotherapy field.
New this year, SITC held a point-counterpoint debate surrounding the utility of biomarkers in cancer immunotherapy, complete with audience Question & Answer and extended panel discussion about the future of biomarkers and clinical development.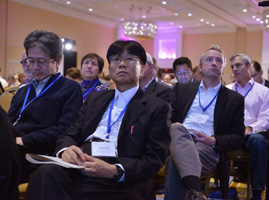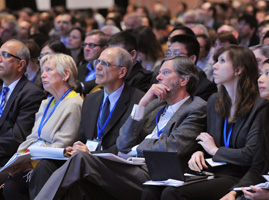 Save the Date!
Save the dates for SITC 2016!
November 9 – 13, 2016
Gaylord National Hotel & Convention Center, National Harbor, Maryland