Welcome to the SITC 2015 Meeting Archive
Thank you to everyone who participated in SITC's 30th Anniversary Annual Meeting & Associated Programs! The conference was once again a great success and one for the record books. More than 2,400 people from across the globe attended, making it the largest meeting in Society history.
Access Annual Meeting & Associated Program slides, view the online photo gallery and find out who was awarded at this year's event via the links below.
Access SITC 2015 Slides & Video
International Symposium on Cancer Immunotherapy: Featuring Today's Innovators, Tomorrow's Leaders
SITC Primer on Tumor Immunology and Cancer Immunotherapy™
SITC Workshop on New Perspectives for Target Antigens in the Changing Cancer Immunotherapy Landscape
Immunotherapy Patient Forum for the Treatment of Melanoma, Leukemia, Lymphoma, Lung and Genitourinary Cancers
SITC 30th Anniversary Annual Meeting
Biomarkers in Cancer Immunotherapy: Oasis or Mirage?
Special Announcements
Congratulations, SITC 2015 Award Recipients
View a complete list of award recipients here.
Get the Latest from SITC 2015 on our 'SITC LIVE' Page
Access press releases, videos and more here!
Abstract Supplement Now Available in JITC
All accepted SITC 2015 abstracts have been published in a Journal for ImmunoTherapy of Cancer supplement. Access them here.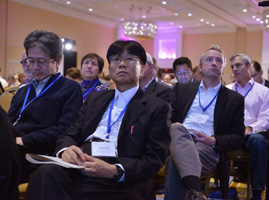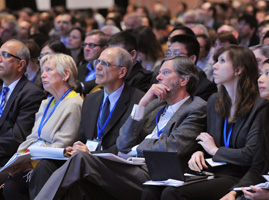 Save the Date!
Save the dates for SITC 2016!
November 9 – 13, 2016
Gaylord National Hotel & Convention Center, National Harbor, Maryland