Early Career Scientist Events
The future of cancer immunotherapy lies in research and education, primarily by early career scientists. Because of this, SITC seeks to actively engage the oncology community to support research in immunotherapy of cancer by supporting research initiatives for the advancement of this science.
SITC's Early Career Scientist Committee has organized several events for SITC 2013 to connect early career scientists with leaders in the field of cancer immunotherapy on a variety of career development topics. These events are intended for graduate, medical and postbaccalaureate students; clinical fellows; postdoctoral fellows; assistant professors; and other early career professionals. Space for these events is limited and priority will be given to early career scientists. For more information on these programs, click the corresponding links below.
Beyond the Early Career Scientists (ECS) activities at the SITC Annual Meeting & Associated Programs, ESC committee members participate in several other activities and continually seek opportunities for early career scientists to advance SITC's mission and programing. Interested in joining the Early Career Scientist Committee? Please contact SITC at info@sitcancer.org.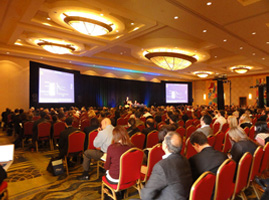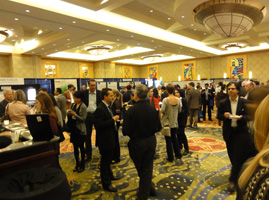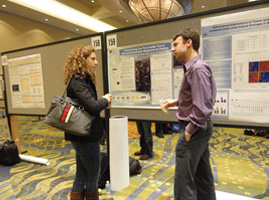 Support Information
Thank you to all SITC 2013 supporters!

Confirm your support for SITC's 2014 programs today! Click here for more information.
Annual Meeting Supporters
Platinum
Gold

Silver
Genentech
Janssen
MedImmune
Prometheus Laboratories
Bronze
Amgen
Celgene Corporation
Provectus Pharmaceuticals
Copper
Argos Therapeutics

Center for Cancer Research
National Cancer Institute
National Institutes of Health
Department of Health and Human Services

Immuneering Corporation

Lonza Walkersville

Oncothyreon

Prima BioMed