SITC 28th Annual Meeting
November 8-10, 2013
Gaylord National Hotel & Convention Center
National Harbor, MD
Program Purpose
The SITC 28th Annual Meeting provided a multidisciplinary educational and interactive environment focused on improving the outcome for current and future patients with cancer by incorporating strategies based on basic and applied cancer immunotherapy. The meeting consisted of cutting-edge research presentations by experts in the field, both oral and poster abstract presentations and ample opportunity for structured and informal discussions, including important networking opportunities. In addition, the meeting included updates on major national and international initiatives coming from academia, government and industry, as well as important society projects.
Session Topics Included:
Adoptive Immunotherapy
Antibody Recognition to Engage Cells Of The Innate and Adaptive Immune Systems (Antibody Dependent Cell-Mediated Cytotoxicity: ADCC)
Biomarkers and Immunoscoring
Combination Approach in Cancer
Metabolism and Immunity
Tumor Immune Resistance and Overcoming It
Tumor Microenvironment and Innate Cells Recognition
Vaccines
Intended Audience
The target audience for this program was basic and clinical investigators from academic institutions, industry and regulatory agencies, including clinicians, basic and translational researchers, graduate students, post-doctoral fellows, and allied health professionals involved in cancer research as well as pharmacists and payers, that wish to learn more about cancer immunology and immunotherapy, and its incorporation into current (and future) effective cancer treatment.
Program Goals
The SITC 28th Annual Meeting provided a forum to:
Share data and ideas on the most recent preclinical and clinical advances in tumor immunology and cancer immunotherapy
Understand how immune-mechanisms directed against unique or shared molecules expressed selectively by cancer cells may be implemented for in vivo anti-tumor efficacy
Develop collaborations between investigators developing agents or approaches that may be synergistic
Investigate how to integrate immunotherapeutic approaches for cancer treatment into current conventional regimens, to obtain augmented clinical benefit
Contrast the efficacy and adaptability of distinct immunotherapeutic strategies, involving innate, adaptive or adoptive approaches, and pursue opportunities for integrating them
Integrate recent genomic data into immunotherapeutic discovery
Educational Objectives
Upon completion of this meeting, participants should be able to:
Discuss the advantages and potential pitfalls of combining immunotherapy with conventional chemotherapy and radiation
Analyze the role of intracellular metabolic pathways as regulators of immune function and suppression
Identify the role of biomarkers as prognostic and predictive factors in immunotherapy treatments
Apply the principles of immune based cancer recognition and destruction to the clinical and research initiatives they are pursuing
Organizers
Paolo Antonio Ascierto, MD - Instituto Nazionale Tumori-Fondazione 'G. Pascale'
David H. Munn, MD - Georgia Regents University
A. Karolina Palucka, MD, PhD - Baylor Institute for Immunology Research
Paul M. Sondel, MD, PhD - University of Wisconsin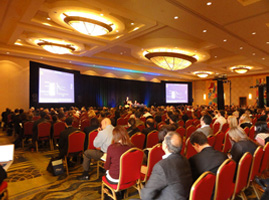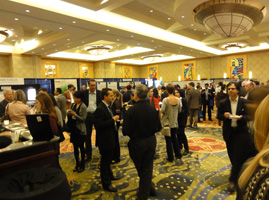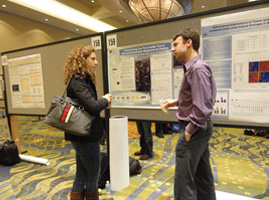 Support Information
Thank you to all SITC 2013 supporters!

Confirm your support for SITC's 2014 programs today! Click here for more information.
Annual Meeting Supporters
Platinum
Gold

Silver
Genentech
Janssen
MedImmune
Prometheus Laboratories
Bronze
Amgen
Celgene Corporation
Provectus Pharmaceuticals
Copper
Argos Therapeutics

Center for Cancer Research
National Cancer Institute
National Institutes of Health
Department of Health and Human Services

Immuneering Corporation

Lonza Walkersville

Oncothyreon

Prima BioMed