Awards
| | |
| --- | --- |
| SITC 2013 Awards were an opportunity to recognize the lifetime achievements of a key leader in the field, as well as support the growth and achievement of young investigators and up-and-coming researchers in the field of cancer immunotherapy. All awards were supported by the Forward Fund. | |
Richard V. Smalley, MD Memorial Lectureship Award
In recognition of his pioneering research in the immunologic treatment of cancer, SITC selected Dr. Carl H. June, MD of the University of Pennsylvania as the 2013 Richard V. Smalley, MD Memorial Award recipient. SITC's most prestigious award recognizes Dr. June's tireless efforts in cancer research, including using genetically engineered versions of patients' own T cells to attack tumors in patients with chronic lymphocytic leukemia. As part of the award, Dr. June gave a keynote address at the Society's Annual Meeting on Saturday, November 9, 2013.

Established in 2005, this annual lectureship is given in memory of former Society President, Richard V. Smalley, MD, to honor a luminary in the field who has significantly contributed to the advancement of cancer immunotherapy research. See past Smalley Award recipients here.
Young Investigator Awards
This year, SITC once again offered 10 Young Investigator Awards in conjunction with the SITC 28th Annual Meeting. Award recipients were chosen based on their excellence in quality of research and presentation, the strength of their results and methods, and whether the reported research significantly advances the field. All award recipients were recognized at the Awards Ceremony at the SITC 28th Annual Meeting.
Presidential Award
Established in 1991, the SITC Presidential Award serves as recognition to the young investigator deemed to have the most outstanding oral abstract presentation at the SITC Annual Meeting. This recipient is chosen from the four Presidential Travel Award recipients. See past Presidential Award recipients here.
Presidential Travel Awards
Four Annual Meeting abstracts submitted in any category and authored by young investigators were selected for 20-minute oral presentations during the Presidential Session of the SITC Annual Meeting. Those presenting authors not selected for the SITC Presidential Award received a SITC Presidential Travel Award in recognition of their achievement. See past Presidential Travel Award recipients here.
Abstract Travel Awards
SITC offered Abstract Travel Awards to six young investigators who submitted an abstract for the SITC Annual Meeting. Judging of the abstracts is done by a committee of SITC leadership and Annual Meeting organizers. See past Abstract Travel Award recipients here.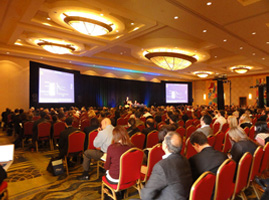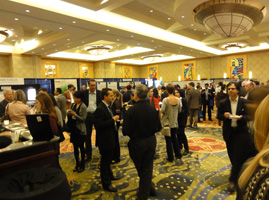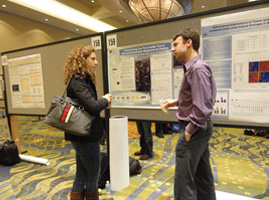 Support Information
Thank you to all SITC 2013 supporters!

Confirm your support for SITC's 2014 programs today! Click here for more information.
Annual Meeting Supporters
Platinum
Gold

Silver
Genentech
Janssen
MedImmune
Prometheus Laboratories
Bronze
Amgen
Celgene Corporation
Provectus Pharmaceuticals
Copper
Argos Therapeutics

Center for Cancer Research
National Cancer Institute
National Institutes of Health
Department of Health and Human Services

Immuneering Corporation

Lonza Walkersville

Oncothyreon

Prima BioMed