Professional Development Session
A Survival Guide for Young Scientists
November 10, 2013
Gaylord National Hotel & Convention Center
National Harbor, MD
Purpose
This half-day event provided early career scientists with relevant information for successful career development in cancer immunotherapy and related scientific fields. Career development information was provided in a large group didactic setting that fostered attendee/speaker interaction and provided an opportunity to network with leaders in the field.
Intended Audience
The audience for this educational program included graduate, medical, and post baccalaureate students; clinical fellows; postdoctoral fellows; assistant professors and other early career professionals.
Program Goals Included:
Explore scientific careers beyond academia (e.g., private sector and government) available to scientists interested in cancer immunotherapy
Understand the application process for faculty positions, including how to prepare a strong application package, expectations for the interview and making the transition from a fellowship to a faculty appointment
Provide an overview of strategies for obtaining external funding fellowships, NIH RO1 grants, and alternative sources of support from other entities, including: non-profit foundations, charitable organizations, industry, etc.
Educational Objectives Included:
Upon completion of this meeting, participants should be able to:
Describe available career opportunities specifically in cancer immunotherapy in academia, the private sector and government agencies
Evaluate strategies to help interview for faculty appointments and non-academic positions
Prepare postdoctoral fellowship proposals
Outline an approach to prepare for a RO1 application
List funding opportunities beyond NIH
Schedule
Sunday, November 10, 2013
12:05 pm - 12:20 pm
Lunch
12:20 pm - 12:25 pm
Welcome and Introduction
Amy K. Wesa, PhD - Celsense, Inc.
Session I: Finding Your Pathway: A Panel Discussion of Career Tracks
12:25 pm - 12:55 pm
Academia: How to Navigate the Postdoc to PI Transition and Survive in Academia
Sharon Milgram, PhD - National Institutes of Health Office of Intramural Training & Education
12:55 pm - 1:10 pm
A Career Path in Industry
Jon M. Wigginton, MD - MacroGenics
1:10 pm - 1:25 pm
Working for the NCI (Government)
Daniel W. McVicar, PhD - National Cancer Institute-Frederick
1:25 pm - 1:40 pm
Medical Writing to Enhance Your Career
Helen K. Angell, PhD - INSERM
1:40 pm - 1:55 pm
Panel Discussion
Session II: Diversification of Your Funding Strategy
1:55 pm - 2:15 pm
Obtaining an Individual Postdoctoral Fellowship Award
William L. Redmond, PhD - Earle A. Chiles Research Institute
2:15 pm - 2:35 pm
Preparing for Your First RO1 Grant
Justin P. Kline, MD - University of Chicago
2:35 pm - 3:00 pm
Alternative Sources of Support: Identifying & Securing Funding from Private Charitable Organizations, Donors, Foundations, and Industry
Shari Pilon-Thomas, PhD - H. Lee Moffitt Cancer Center & Research Institute
3:00 pm - 3:05 pm
Closing Remarks
Kimberly A. Shafer-Weaver, PhD - National Institutes of Health

All presentations are licensed under a Creative Commons Attribution-NonCommercial 4.0 International License.
Organizers/Co-Chairs
Davide Bedognetti, MD, PhD - National Institutes of Health, CC, DTM
Kimberly A. Shafer-Weaver, PhD - National Institutes of Health
Amy K. Wesa, PhD - Celsense, Inc.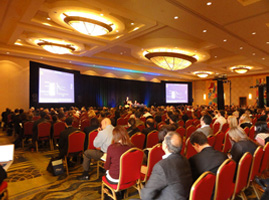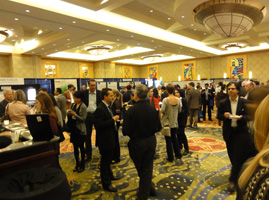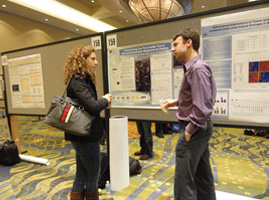 Support Information
Thank you to all SITC 2013 supporters!

Confirm your support for SITC's 2014 programs today! Click here for more information.