SITC Workshop on Personalized Cancer Immunotherapy
November 7, 2013
Gaylord National Hotel & Convention Center
National Harbor, MD
Program Purpose
Cancer cells contain mutations and other alterations that make them recognizable by the immune system. Recent technological advances in genomics, proteomics and immunophenotyping now allow personalized identification of these alterations for targeting with therapeutics, including immunotherapy. However, many questions remain: What are the best bioinformatics approaches to accurately mining individual tumor samples? How do you use this data to define the most promising therapeutic targets/strategies? How do you integrate genomic information with immunophenotypic data to personalize immunotherapies for cancer patients?
The purpose of this Workshop was to bring participants up to date on the latest in patient-specific genomic and molecular analysis, and the application of this information in personalized immunotherapy of cancer. Technologies include genome-wide DNA and RNA sequencing, epigenetic regulation and transcript variation, identification of mutations, polymorphisms associated with cancer risk and clinical outcome, patient-specific T cell epitope discovery, and immunophenotyping. Applications include choosing the "right" antigen, induction of therapeutic immunity, blocking of immune checkpoints such as CTLA-4 and PD-1, combinations of immunotherapy with targeted therapy, and patient-specific immune monitoring. By participating in this Workshop, participants interacted with international leaders in the field of personalized immunotherapy to learn about the latest technologies, current applications, critical unaddressed questions, and future directions. Most importantly, participants had the opportunity to build connections and collaborations to spark new discoveries, interventions and applications.
The SITC 2014 Workshop will be on Combinatorial Immunotherapies and will be held November 6, 2014 - once again at the Gaylord National Hotel and Convention Center in National Harbor, MD. Please stay tuned for more information to come!
Session Topics Included
Genomic Instability and Mutations in Different Cancers
Immunologic Implications of Data
New Sequencing Technology/Validation of Mutation Data/Bioinformatics
What is the Opportunity Created by the Ability to Obtain Personal Genomic Data?
What to do with the Epitope Once You Have It
Intended Audience
The target audience for this program includes basic scientists and clinical investigators from academic institutions, industry, and regulatory agencies. The audience includes clinicians, translational and basic researchers, graduate students, and postdoctoral fellows involved in cancer research.
Program Goals
Explore cutting-edge technologies for the genomic and proteomic interrogation of individual tumor samples
Examine novel bioinformatics approaches to data analysis for immunological application
Define strategies to transform personalized data into personalized immunotherapies
Discuss the progress, opportunities and challenges involved in developing personalized immunotherapies
Educational Objectives
Upon completion of this program, the participants will be able to:
Summarize current technologies available to interrogate individual tumor samples at the genomic and proteomic level
Evaluate how bioinformatics can help identify immunological targets in an individual data set
Generate strategies to transform these data into personalized immunotherapies
Analyze the progress, opportunities, and challenges involved in developing personalized immunotherapies
Organizers
Willem W. Overwijk, PhD - MD Anderson Cancer Center
Hans-Georg Rammensee, PhD - Universitaet Tuebingen
Nicholas P. Restifo, MD - National Cancer Institute
Ena Wang, MD - National Institutes of Health, CC, DTM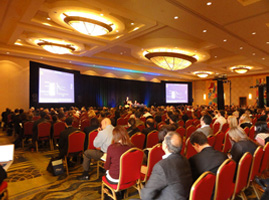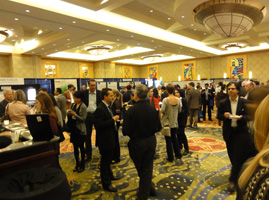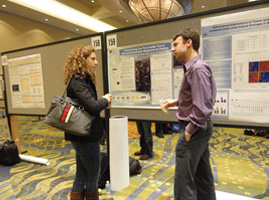 Support Information
Thank you to all SITC 2013 supporters!

Confirm your support for SITC's 2014 programs today! Click here for more information.
Workshop Supporters
Silver
Genentech
Copper
Center for Cancer Research
National Cancer Institute
National Institutes of Health
Department of Health and Human Services

Kite Pharma

Oncothyreon