Annual Meeting Abstracts
SITC's call for Annual Meeting abstract submissions was open May 29-July 15. Abstracts submitted by July 15th were reviewed by a committee for selection of oral and poster presentations at the Annual Meeting. All accepted abstracts will also be published in the Journal for ImmunoTherapy of Cancer, the official journal of SITC. In addition, abstract authors who denoted themselves and qualifies as a Young Investigator were eligible for a Young Investigator Travel Award and is in contention for the SITC Presidential Award. Award winners will be listed on this website soon, so please stay tuned!
Annual Meeting Abstract Submission Categories Included:
Adoptive Immunotherapy
Antibody Recognition to Engage Cells of the Innate and Adaptive Immune Systems (Antibody Dependent Cell-Mediated Cytotoxicity: ADCC)
Biomarkers and Immunoscoring
Combination Approach in Cancer
Immune Monitoring*
Immunotherapy in Combination with Radiation Therapy*
Metabolism and Immunity
Novel Agents for Delivering Immunotherapy*
The Impact of Systems Biology on Immunotherapy*
Tumor Escape, Immune Editing and Role of Immune System in Preventing Oncogenesis*
Tumor Immune Resistance and Overcoming It
Tumor Microenvironment and Innate Cells Recognition
Vaccines
*Denotes a poster-only category. Abstracts submitted in these categories will be eligible for poster presentations only. However, abstracts submitted in these categories and noted as eligible for Young Investigator Awards will be considered for both poster and oral presentations.
Guidelines for Authors
Authors submitting abstracts to the SITC 28th Annual Meeting agreed to the following:
Serve as the contact for all correspondence about the abstract and inform co-authors about its status
Confirm all authors are aware of and agree to the content and data presented in the abstract
Verify the abstract is accurate and that permission has been obtained from all relevant parties
Verify the data presented in the abstract has not been pub­lished in whole or in part prior to the SITC 28th Annual Meeting
Agree that abstracts submitted to SITC 28th Annual Meeting are embargoed until 8:00 am Central on November 7, 2013
Agree that, if accepted, they or a co-author will present the abstract at the Annual Meeting
Each abstract is limited to 3,000 characters. Title, authors, institutions, abstract body, spaces, tables, and images are included in this count.
Review Criteria for SITC Annual Meeting Abstracts
Abstract reviewers considered a number of variables in rating the abstracts for selection for awards and oral presentations. General considerations include quality of the research and presentation, the strength of the results and methods, and whether the reported research significantly advances the field. Specific variables under these considerations are noted below:
Quality of Research and Presentation of Results
Overall quality of the research as described in the abstract is high
Reported results are novel and scientifically important
Results are presented clearly
Results and Methods
Abstract includes specific results and data on sample size, endpoints and outcomes, with statistical analysis demonstrating significance of findings
Abstract includes clear description of reliable methodology and models
Research Advances the Field
Abstract includes concise description of the implications of the research to advance basic scientific understanding, translation and/or clinical application of cancer immunotherapy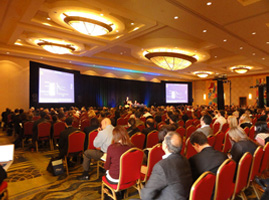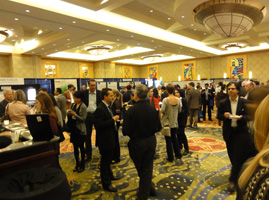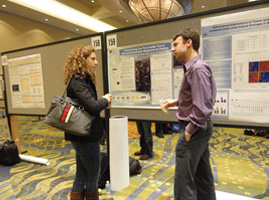 Support Information
Thank you to all SITC 2013 supporters!

Confirm your support for SITC's 2014 programs today! Click here for more information.
Annual Meeting Supporters
Platinum
Gold

Silver
Genentech
Janssen
MedImmune
Prometheus Laboratories
Bronze
Amgen
Celgene Corporation
Provectus Pharmaceuticals
Copper
Argos Therapeutics

Center for Cancer Research
National Cancer Institute
National Institutes of Health
Department of Health and Human Services

Immuneering Corporation

Lonza Walkersville

Oncothyreon

Prima BioMed