Exhibit
Join us at the SITC 27th Annual Meeting!
October 26 - 28, 2012
Bethesda North Marriott Hotel & Convention Center
North Bethesda, MD
Annual Meeting Exhibits
The information provided below is an overview of the exhibit opportunities available at the SITC Annual Meeting. For more information about booth packages, rates and applicable guidelines, please see the Exhibitor Prospectus above. All exhibit booth options include the opportunity to apply to host a "Product Theater" or "Technology Demonstration" during one of the valuable breakfast and lunch time slots.
Exhibit Booths
Three different booth options and pricing are available to meet your needs including Basic, Deluxe and Premier packages. The application deadline is September, 7 2012. Apply now!
New! Product Theaters
This industry-driven forum is an educational opportunity to inform meeting attendees about your service and/or technology. The Product Theaters will occur in a large amphitheater setting, allowing for maximum attendance at your presentation.
New! Technology Demonstrations
This industry-driven technical workshop is designed to provide small-group demonstrations of your technology. The space is more intimate that the "Product Theaters" to give more of a personal interaction during this workshop time.
Official Exhibit Service Contractor
Heritage Exposition Services has been selected as the official exhibit service contractor for the SITC 27th Annual Meeting. Heritage will offer equipment rental, material handling, booth cleaning and labor services to all exhibitors. Orders can be placed through the exhibitor service kit and Heritage will assure all work is performed in accordance with local union and/or facility regulations and requirements. Exhibitor service kits will be distributed by email following the exhibit application deadline of September 7, and will be available here. Heritage Exposition Services will be available to address exhibitor questions and service all on-site needs.
Important Dates & Deadlines
September 7, 2012

Application Deadline
Exhibit Descriptions Due for Publication
September 24, 2012
Booth Personnel Registration Deadline
October 25, 2012
Exhibit Booth Installation
October 26 - 27, 2012
Exhibit Hall Open
October 27, 2012
Evening Tear Down and Ship-out
Who Should Exhibit?
Biotechnology companies
Pharmaceutical companies
Scientific supply companies
Research companies/agencies
Consulting groups
Informatics/analysis firms
Medical equipment suppliers

Data management companies
Medical device manufacturers
Regulatory agencies
Medical publishers
Cancer organizations/ foundations
Universities/hospitals/research institutions
Why Exhibit?
Meet the global thought leaders in immunotherapy/biological therapy of cancer.
Interact with key investigators and clinicians who evaluate and purchase your products/services.
Gain insight into new and innovative uses of your products/services by speaking with experts on the cutting-edge of the science.
Generate new leads.
Achieve your sales/ business development objectives.
Marketing Opportunities
Advertisements
Get your logo and key messaging to program attendees, website viewers and SITC members and non-members alike. The newly redesigned Society and meeting-related websites includes easier navigation and more robust professional resources.
Individual Item Support
SITC offers organizations interested in reaching the important stakeholders at the SITC meetings opportunities to have your logo be seen by attendees in prominent locations. A listing of the available items for marketing is outlined on the Support Pledge Form. All item marketing requests will be considered.
Host an Ancillary Event at SITC
SITC welcomes companies, academic institutions, cooperative groups and other such organizations to hold an ancillary event at the SITC Annual Meeting & Associated Programs. Ancillary events include – but are not limited to – advisory board meetings, focus groups, investigator meetings, educational events and social functions. Please see our Ancillary Event Information document for more information on available meeting times and other frequently asked questions. Click here to obtain an Event Request Form.
A "can't miss" opportunity for one-on-one contact with all the people you need to see.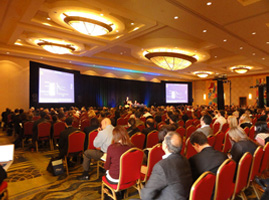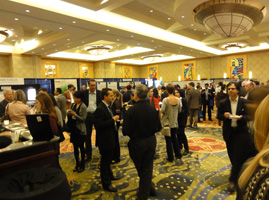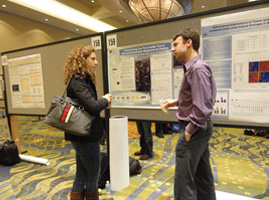 Go to SITC's YouTube channel to hear Annual Meeting Organizers talk about highlights of the meeting!
October 24, 2012
SITC Early Career Scientists Professional Development Session
October 24-25, 2012
SITC Workshop – Focus on the Target: The Tumor Microenvironment
October 25, 2012
SITC Primer on Tumor Immunology and Cancer Immunotherapy™
October 26-28, 2012
SITC 27th Annual Meeting
October 28, 2012
SITC Hot Topic Symposium: PD-1/PD-L1: Right on Target



SITC has opportunities and solutions available no matter what your goal!

SITC offers General, Marketing and Educational support opportunities for the Society as well as for all SITC educational programs.