Abstracts
Each year the SITC Annual Meeting showcases highly significant timely findings, ground breaking data and high impact results. Regular abstract submission for the SITC 27th Annual Meeting was available through July 11, 2012. Late-breaking abstract submission was available through August 22, 2012. All accepted abstracts were presented at the SITC 27th Annual Meeting, October 26-28, 2012 in North Bethesda, MD.
Abstract Categories
Adoptive T Cell Transfer and Cell Therapy as Cancer Immunotherapy (CARS)
Combining Immunotherapy and Other Therapies
DC Subsets/Cancer Vaccines
Immunity of Oncolytic Viruses
Immunotherapy Combinations
Innate Immunity in Cancer
Single Cell High Throughput Technologies Immune Monitoring
T Cell Manufacture and Potency Testing
T Cell Modulating Strategies
Targeted Therapies and Anti-Tumor Immunity
Targeting Immune Suppression
Therapeutic Monoclonal Antibodies in Cancer
Tumor Microenvironment
Tumor Vasculature, Chemokines and Lymphocyte Trafficking to the Tumor
Guidelines for Authors
Authors that submitted late-breaking abstracts to the SITC 27th Annual Meeting agreed to the following:
Serve as the contact for all correspondence about the abstract and inform co-authors about its status.
Confirm all authors are aware of and agree to the content and data presented in the abstract.
Verify the abstract is accurate and that permission has been obtained from all relevant parties.
Verify the data presented in the abstract has not been published prior to the SITC 27th Annual Meeting.
Provide and verify that the disclosure provided with the abstract for the presenting author is accurate.
Agree that, if accepted, they or a co-author will present the abstract at the SITC 27th Annual Meeting.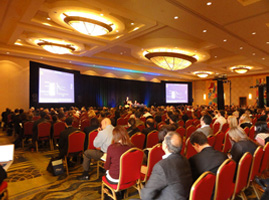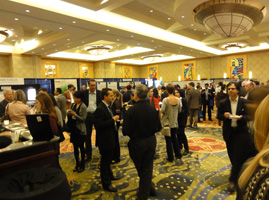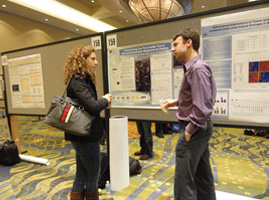 Go to SITC's YouTube channel to hear Annual Meeting Organizers talk about highlights of the meeting!
October 24, 2012
SITC Early Career Scientists Professional Development Session
October 24-25, 2012
SITC Workshop – Focus on the Target: The Tumor Microenvironment
October 25, 2012
SITC Primer on Tumor Immunology and Cancer Immunotherapy™
October 26-28, 2012
SITC 27th Annual Meeting
October 28, 2012
SITC Hot Topic Symposium: PD-1/PD-L1: Right on Target



SITC has opportunities and solutions available no matter what your goal!

SITC offers General, Marketing and Educational support opportunities for the Society as well as for all SITC educational programs.