Annual Meeting Activities
The Early Career Scientists Committee organized the following events at SITC's 27th Annual Meeting to connect early career scientists with leaders in the field of cancer immunotherapy on a variety of career development topics.
Evening Networking Event
Friday, October 26, 2012
8:00 pm - 10:00 pm
All students and early career scientists were invited to attend this informal networking event. Located at the meeting venue, this event was a great way to meet with peers in the field. Pizza and salad were provided and a cash bar was available. Pre-registration was required for this event.
"Meet-the-Expert" Breakfast
Saturday, October 27, 2012
7:00 am - 7:45 am
Program Purpose
The "Meet-the-Expert" Breakfast focused on unique issues related to the career development of early career scientists. Key leaders in the field facilitated roundtable discussions on particular areas of interest. Experts answered questions and led informal dialogues to help provide guidance and direction. A continental breakfast was provided. Separate registration was required for this event.
Intended Audience
The audience for this educational program included graduate, medical, and postbaccalaureate students; clinical fellows; postdoctoral fellows; assistant professors; and other early career professionals.
Topics (ticketed event)
Developing Successful Collaborations
Leader: Pamela S. Ohashi, PhD - Ontario Cancer Institute
Finding Your Niche
Leader: Edward Nelson, MD - University of California Irvine
Grant Writing
Leader: Paul Sondel, MD, PhD - University of Wisconsin
Publishing Papers
Leader: Francesco Marincola, MD - National Institutes of Health
Translational Research
Leader: Padmanee Sharma, MD, PhD - MD Anderson Cancer Center
Managing a Research Lab
Leader: James W. Hodge, PhD, MBA - National Cancer Institute
Work-Life Balance
Leader: Bryon Johnson, PhD - Medical College of Wisconsin
Program Goals
Produce scientifically significant discussions and provide guidance relevant to the career development of early career scientists.
Provide early career scientists with an opportunity to meet key experts in the field and facilitate interactions in an informal small-group setting.
Mentor early career scientists on the state of research in today's environment through expert guidance on timely and relevant topics in cancer immunotherapy.
Expected Learner Outcomes:
Upon completion of this program, the participants were able to:
Locate resources available that will facilitate career development related to grant writing, finding one's niche, publishing papers, collaborations, translational research, and/or laboratory management.
Develop a framework for action, with an understanding of the complexities and potential pitfalls related to the key issue under discussion.
Summarize answers provided by experts in the field to specific questions related to the career development topic.
Implement improved processes of communication between early career scientists and established researchers and experts.
Organizers
Christian Capitini, MD - University of Wisconsin
William Redmond, PhD - Earle A. Chiles Research Institute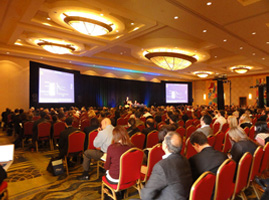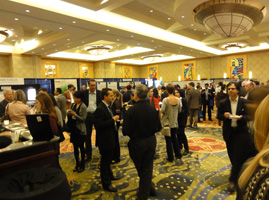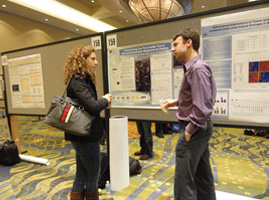 Go to SITC's YouTube channel to hear Annual Meeting Organizers talk about highlights of the meeting!
October 24, 2012
SITC Early Career Scientists Professional Development Session
October 24-25, 2012
SITC Workshop – Focus on the Target: The Tumor Microenvironment
October 25, 2012
SITC Primer on Tumor Immunology and Cancer Immunotherapy™
October 26-28, 2012
SITC 27th Annual Meeting
October 28, 2012
SITC Hot Topic Symposium: PD-1/PD-L1: Right on Target



SITC has opportunities and solutions available no matter what your goal!

SITC offers General, Marketing and Educational support opportunities for the Society as well as for all SITC educational programs.