SITC 2013 Annual Meeting and Associated Programs
Thank you to everyone who participated in SITC 2013! The meeting was once again a great success and one for the record books. More than 1,100 people from 32 different countries attended SITC 2013, making it the largest meeting in SITC history!

Please stay tuned for the SITC 2013 archive, your source for meeting presentations, press releases, photos, award winners and more!

Abstracts submitted in conjunction with the SITC 2013 Annual Meeting can be viewed online at: www.immunotherapyofcancer.org/supplements/1/S1/all.

You can view the SITC 2013 Annual Meeting Final Program, by clicking on the image to your right.
Annual Meeting Highlights Included:
A Speed Networking event for all SITC 2013 Attendees
Keynote address by 2013 Richard V. Smalley, MD Memorial Award Recipient, Carl H. June, MD, the University of Pennsylvania and Giorgio Trinchieri, MD, National Cancer Institute
News on important initiatives in Cancer Immunotherapy, by key stakeholders in the field
A performance by SITC House Band, The CheckPoints
Personalized Cancer Immunotherapy Workshop Highlights Included:
Keynote address by Kenneth W. Kinzler, PhD, of Johns Hopkins School of Medicine
Oral abstract presentations had a primary emphasis on exciting, new data in the field
Abstracts that were printed in the syllabus, can be viewed here
Tumor Immunology and Cancer Immunotherapy™ Primer Highlights Included:
Attendees will gain a foundation for understanding core immunology principles as they relate to basic and clinical research in immunotherapy of cancer
Highly interactive sessions with audience response system polling and dedicated question and answer discussions in each presentation
Early Career and Student Highlights Included:
Young Investigator Travel Awards
Evening Networking Event open to all registered students and early career professionals
Meet-the-Expert Breakfast featuring round-table discussions for personal interaction with leaders in the field
SITC Professional Development Session: A Survival Guide for Young Scientists, providing early career scientists with relevant information for successful career development in cancer immunotherapy and related scientific fields.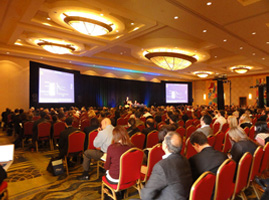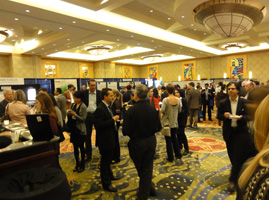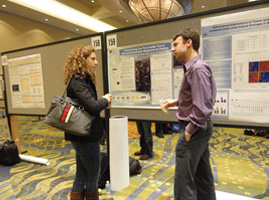 Support Information
Thank you to all SITC 2013 supporters!

Confirm your support for SITC's 2014 programs today! Click here for more information.