SITC 2012 Pictures*
General Meeting
SITC 2012 is the premier destination for interaction and innovation among both leaders and new investigators in the field of cancer immunology and immunotherapy.
Session Presentations
Each year SITC provides a forum for the top scientists and clinicians to present their data in the field of cancer immunology and immunotherapy.
Poster Viewing
This year the SITC 27th Annual Meeting set a new abstract submission record with a total of 239 scientific abstracts submitted for presentation.
Awards
See pictures of the 2012 Richard V. Smalley MD, Memorial Award recipient, the Presidential Award nominees and the SITC Travel Awards.
Networking Receptions
The receptions serve as vital opportunities for attendees to network and share experiences in an informal setting.
SITC Exhibit Hall
The SITC exhibit hall hosted 15 exhibitors and was visited by close to 700 delegates from this year's Annual Meeting.
Leadership and Staff
Meet the people responsible for running the Society including SITC leadership, program organizers, and staff.
Presidential Reception & The Checkpoints Performance
The SITC house band The Checkpoints performed at the SITC Presidential Reception. Check out the videos on SITC's YouTube channel!
*Photos © Michael Hoetzel, DGPh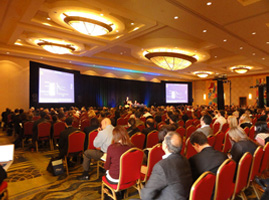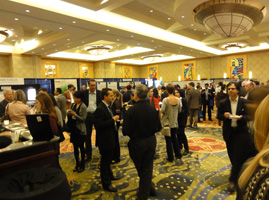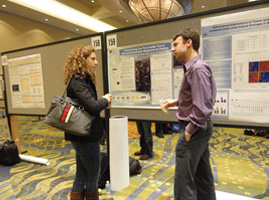 Go to SITC's YouTube channel to hear Annual Meeting Organizers talk about highlights of the meeting!
October 24, 2012
SITC Early Career Scientists Professional Development Session
October 24-25, 2012
SITC Workshop – Focus on the Target: The Tumor Microenvironment
October 25, 2012
SITC Primer on Tumor Immunology and Cancer Immunotherapy™
October 26-28, 2012
SITC 27th Annual Meeting
October 28, 2012
SITC Hot Topic Symposium: PD-1/PD-L1: Right on Target



SITC has opportunities and solutions available no matter what your goal!

SITC offers General, Marketing and Educational support opportunities for the Society as well as for all SITC educational programs.