Non-Small Cell Lung Cancer Immunotherapy: A New HopeTM

About the Video
The growing demand for patient centered educational resources regarding cancer immunotherapy, and in particular cancer immunotherapy of non-small cell lung cancer (NSCLC), spurred the concept and development of this video.
This video was produced in collaboration with several other leading organizations across the continuum of cancer care including Association of Community Cancer Centers, Bonnie J Addario Lung Cancer Foundation, Cancer Support Community, Lung Cancer Alliance, and LUNGevity. SITC facilitated the creation of this video by merging content provided by lung cancer immunotherapy experts with input from focus group volunteers provided by the partnering organizations. Because SITC consulted a range of stakeholders including clinical oncologists, nurses, patients and patient advocates, this production offers a balanced view of NCSLC immunotherapy options.
By facilitating this education, we will raise awareness of cancer immunotherapy options, thus empowering patients to make treatment choices that are right for them and their families.
This video was produced prior to the 2015 US FDA approvals of Opdivo® (nivolumab) for the treatment of squamous and non-squamous non-small cell lung cancer and Keytruda® (pembrolizumab) for the treatment of non-small cell lung cancer in patients whose tumors express PD-L1. More educational resources will be developed in this area as advancements in the field continue.


This video was produced in collaboration with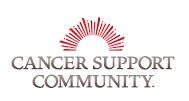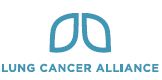 Funding for this project was generously provided by Bristol Myers Squibb